THE ONE THAT GOT AWAY presents
REMEDY
A film by CHEYENNE PICARDO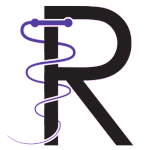 LOGLINES
Pain is Money.
You won't feel a thing.
REMEDY is a film for all the pros who couldn't hack it — and a tribute to the ones who can.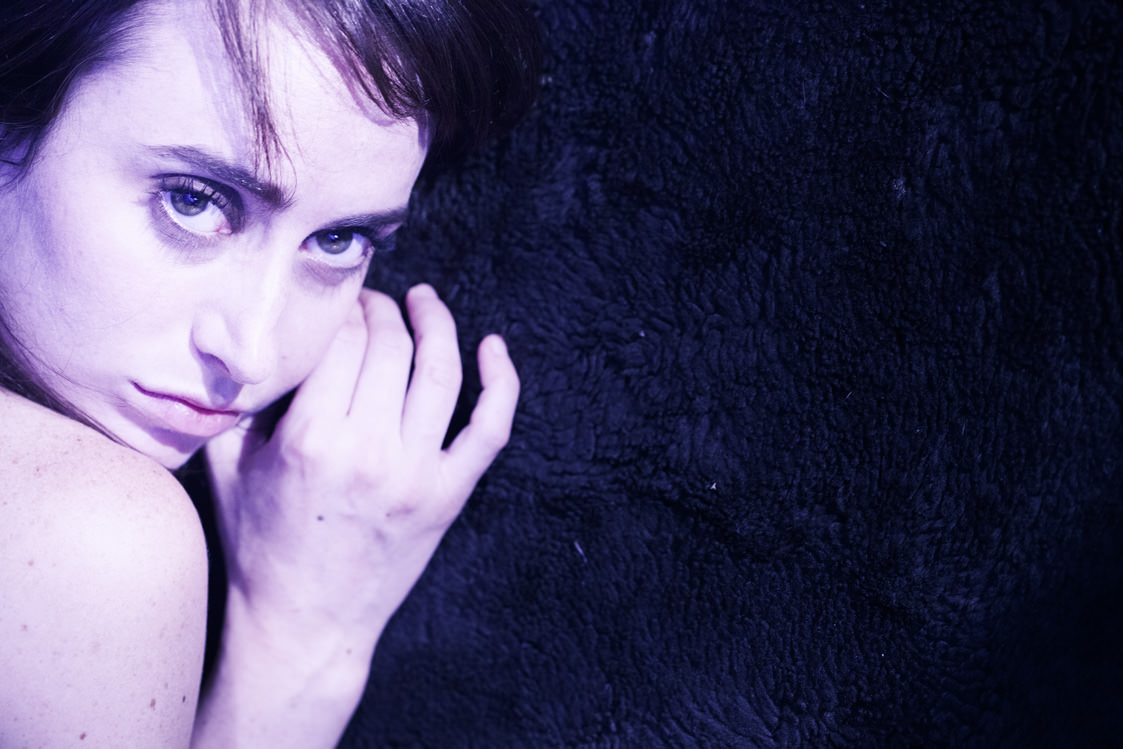 SYNOPSIS (LONG)
REMEDY follows a young woman from the underground kink clubs of New York City into the world of commodified BDSM where workers are paid to embody the sexual and psychological fantasies of complete strangers.
Despite her habitually submissive tastes, the woman finds a job as a dominatrix at a commercial dungeon, working under the pseudonym "Mistress Remedy." Before long her personal proclivities peek through the veneer. She begins to show her compliant side to a few regulars.
Soon an unscrupulous night manager asks Remedy to session with dominant clients, where she will be the client's slave for the hour. The job sounds easy and the money is better — she accepts. Remedy quickly realizes that her submissiveness at home does not prepare her for the pressures and risks of this lesser-known side of the sexual service industry. Should she leave? Or should she stay and prove to everyone — including herself — that she can handle it?
REMEDY is a universal story of a woman who gets involved in something that seems manageable, only to find out that it isn't — yet pride won't let her walk away.
A hybrid of creative biography and narrative fiction, REMEDY is based on director Cheyenne Picardo's experiences working as a pro-switch in New York City. The film explores the good, the bad, the offensive, the cruel, the hysterical, and the plain weird aspects of commercial BDSM. It provides insight without passing judgment, but only as fast as Remedy herself gets the information, and no faster.
SYNOPSIS (MEDIUM)
REMEDY follows a young woman from the underground kink clubs of New York City into the world of commodified BDSM.
Despite her habitually submissive tastes, the woman finds a job as a dominatrix, under the pseudonym "Mistress Remedy." But before long her personal proclivities peek through the veneer. She begins to show her compliant side to a few regulars.
Soon an unscrupulous night manager asks Remedy to session with dominant clients, where she is the slave for the hour. Remedy quickly realizes that her submissiveness at home does not prepare her for the pressures and risks of this side of the sexual service industry.
REMEDY is the universal story of a woman who gets involved in something that seems manageable, only to find out that it isn't — yet pride won't let her walk away. A hybrid of creative biography and narrative fiction, REMEDY is based on director Cheyenne Picardo's experiences working as a pro-switch in New York City.
SYNOPSIS (SHORT)
REMEDY follows a young woman from the underground kink clubs of New York City into the world of commodified BDSM where workers are paid to embody the sexual and psychological fantasies of complete strangers. The film explores the good, the bad, the offensive, the cruel, the hysterical, and the plain weird aspects of commercial BDSM.
A hybrid of creative biography and narrative fiction, REMEDY is based on director Cheyenne Picardo's experiences working as a pro-switch in New York City.
KIRA DAVIES
(Remedy)
She holds her degree in Cinematography and Film Production from the School of Visual Arts, where she met Doris Mirescu and fell in love with explorative theater, developing an unwavering appreciation for the craft of acting. She is a permanent member of Mirescu's company Dangerous Ground Productions, where she has starred in numerous productions including theatrical adaptations of Husbands (Cassavettes) and Last Tango in Paris (Bertolucci). Her film work includes James Abbott is Gone by Jacques Zanetti and Inside/Out by Adel Ben Bella. Her courage and sensitive handling of Remedy's challenging material far surpasses those of actors with three page resumes.
ASHLIE ATKINSON
(Mistress Nadine)
Atkinson originated the role of Helen in Neil La Bute's Fat Pig — for which she won a Theatre World Award for Outstanding Debut as well as receiving Outer Critics' Circle and Lucille Lortel Award nominations. Other stage roles include The Ritz (Broadway), Butcher of Baraboo, and The Bridge Project (directed by Sam Mendes). She is also known for her television roles on Nurse Jackie, Elementary, Us & Them, Boardwalk Empire, Rescue Me, Louie, The Unusuals, Bored to Death, and all three Law & Orders. Her film work includes The Wolf of Wall Street, Compliance, The Bitter Pill, Inside Man, The Invention of Lying, Eat Pray Love, All Good Things, My Best Day, 13, Puccini for Beginners, Quid Pro Quo, The Guitar, and Another Gay Movie.
She is also a proud former skater and current announcer for Gotham Girls Roller Derby, NYC's only all-girl roller derby league and WFTDA World Champions, under the name Margaret Thrasher.
JULIA UBRANKOVICS
(Mistress Chanel)
Julia Ubrankovics is an acclaimed Hungarian film, television and theater actress. Her career covers 10+ years of work with 19 movies & shorts, 15 theater plays, radio plays and commercials. She was awarded Best Actress at the 40th Hungarian Film Week for her leading role in the film Virtually a Virgin. In a recent theater success she performed the title role in Ibsen's Hedda Gabler in Hawaii, the show ran for 5 weeks with rave reviews.
TIM BOHN
(Client - The Businessman)
As an actor, Tim Bohn has worked with and learned from a long list of distinguished directors. He has worked commercially with Stephen Daldry, Barry Sonnenfeld, Jesse Dylan, Phil Morrison, and Michael Cuesta. In feature films he has acted for P.J. Hogan, Joel Schumacher, John Madden, and Jon Glascoe & Joseph Pierson. On television, Tim's guest-starring credits include the comedic: the Friends episode fans voted their all-time #1 Favorite – "The One with the Prom Video," the dramatic: Law & Order: SVU, and the really dramatic One Life To Live.
FRANCIS "FACEBOY" HALL
(Client - The Obsolete Husband)
Actor, producer, and activist Francis "Faceboy" Hall has been, along with his brother John S. Hall (founder of King Missile), a kingpin of the New York's Lower East Side underground performance art and film scene for over twenty years. His theater and film appearances include Robert Downey Sr.'s Too Much Sun and the television series Electra Elf, starring Rev. Jen Miller, and Moby's music video for "New York, New York." He founded Faceboyz Open Mic at the former LES performance space Surf Reality. The weekly event was the longest continually running open mic in New York.
CHRIS REILLY
(Client - Marathon Man)
Scottish-born artist/performer Chris "Flambeaux" Reilly redefined the circus art of fire performance with the development of theatrical fire shows, where character, concept, and artistry were the focus. In his productions World of the P-Cult (2002), The Flambeaux Sheaux (2008), and The Calling (2011-present), he merged fire with acting and became a nationally recognized fire virtuoso after appearing on America's Got Talent and PBS's Humanly Impossible. His movie appearances include: Gothkill – The Soul Collector (2006) as the lead Nick Dread, The River of Copsa Mica (2007), and A Midnight Snack (2008).
A collaborator with art mogul Chashama, he has performed at The Box (NYC & UK), Webster Hall, and various other top tier clubs in New York City and beyond. He runs the fire production company Flambeaux Fire LLC.
CHEYENNE PICARDO
(Director/Writer/Producer/Editor)
She received her BA in Film Studies and Creative Writing from Columbia College, determine to be a film critic and theorist. Then she fell in love with editing and documenting self-described freaks of the New York performance scene, eventually earning her MFA in Photography, Video and Related Media from the School of Visual Arts in 2011. Just before grad school, Picardo took the job that inspired her first feature film REMEDY, that of a pro-switch (dominatrix/submissive) at a commercial dungeon in New York City.
Always hesitant to describe herself as an artist (or any kind of -ist), she prefers to say she "warps time for a living." But given that her focus recently has been on eroticism and sex work, specifically the power of the mass-consumed moving image's influence over societal views on sexuality and gender, she is now committing her career as a filmmaker and film educator to dismantling the destructive legacy of the Hays Code, one frame at a time.
MATTHEW VAN DOREN
(Director of Photography)
Matt is a cinematographer who has shot for everything from Most Dangerous Catch to College Humor.
SERENA KUO
(Director of Photography)
Serena Kuo is a cinematographer, photographer, and all around maker based in Brooklyn, New York. She grew up in Taipei, Taiwan with a studio art and classical music background, and continued her pursuit of fine arts and filmmaking from Northern California to New York City.
Serena Kuo's scope of video & film work includes narrative, documentary, commercial, digital & interactive, disruptive and installation. Her work is shown across the globe in more than 30 national and international festivals, including the Sundance Film Festival.
MICHAEL GALLANT
(Composer)
New York pianist, keyboardist, composer, and producer Michael Gallant created the music for REMEDY on location at Tommy West's studio Somewhere in New Jersey. Much of the scoring was improvised and recorded live to picture, and is comprised exclusively of grand piano, keyboards, melodica, electric bass, and percussion.
Gallant's recent projects include the jazz/grunge rock trio album "Completely", which was named one DownBeat Magazine's Best Albums of 2013; scoring the world's first interactive iPad graphic novel; and writing arts advocacy articles for the National Endowment for the Arts.
I wanted to add to the conversation of sex work in media by creating a film that was honest without being judgmental, where the viewer never felt disconnected from the main character. To accomplish this, I told the story using various subjective filmmaking techniques inspired by directors such as David Cronenberg and Carl Dreyer. At times, I even incorporated improvisational scene building techniques, my attempt at using the "Mike Leigh Method." I wanted to immerse the viewer in the dungeon space from start to finish, gaining insight only as fast as Remedy herself gets the information, and no faster.
Remedy's back story is intentionally nebulous, but the film suggests that she is involved in private and social BDSM (Bondage, Discipline/Dominance, Submission/Sadism, and Masochism) practices before she becomes a professional, and she does not view them as taboo. The seed of "doing it professionally" is planted when a man in her life tells her "she could never do it." When she stumbles, drunk, into a casual BDSM scene at a NYC fetish club, a dominatrix notices her and recruits her to interview at a local house of kink.
While there is really no such thing as a "typical" sex worker, Remedy does not fit the common literary and media stereotypes; she is neither a catsuit-wearing, corseted sexual superhero nor a victim of human trafficking. She isn't desperate. She also works as a private tutor for children and teenagers. Pride gets her into the business, and pride keeps her from leaving. That is all.
She finds that the job is far more than putting on a costume and delivering a good spanking. She must indulge, validate, and endure other people's fantasies. One hour at a time, one client at a time. She cannot maintain distance from her clients, nor does she understand that this is necessary – until her well-being is already compromised.
The film details the many layers of submission and dominance integral to the commercial BDSM industry. A "pro-domme" or "dominatrix" can be either independent or work for a house. Independent mistresses tend to do their own bookings, or they have an agent who assists them, more of a personal assistant than a pimp. Women like Remedy, who work for houses, are frequently recruited by the owner or manager and possibly another employee. While they absolutely have agency, they are often, but certainly not always, cajoled by management to do things unpalatable to them. House workers are not self-employed and, while houses do serve regulars, they also serve strangers. There are exceptions; some women welcome relinquishing part of their earnings to the house in return for more (perceived) security. Ultimately, however, women who work in these establishments have a "boss," whether they work primarily as a dominant or a submissive. In every session, Remedy submits on multiple levels — once to her boss, again to her at best mercenary (at worst sociopathic) manager, and lastly to the client who is paying for her "service."
Many dungeons in New York City were in the garment district, in semi-refurbished former sweatshops in varying states of decay. The house Remedy works for is no different; there is still an aura of exploitation about the place. The hallway is every bit as cold and unfeeling for the employees as it is for the clients. Although the lounge itself is open to the street (allowing anyone to look in), once the lounge door closes behind her, no one can hear Remedy scream. There is no trust and no real protection.
To add to the overall insecurity of the her submissive sessions, "pretending" to surrender one's autonomy to strangers for pay invites a physiological dom/sub battle. Remedy fights to keep her wits about her — to surrender real control under these circumstances is dangerous — but her mental and physical self-defense mechanisms overpower her. She eventually goes into physical shock from a session gone wrong and then retreats into a dissociative state because she cannot withstand the humiliation.
REMEDY is shot and edited to provide only one viewpoint, to allow someone unfamiliar with the subject matter to relate to Remedy's anger and humiliation rather than be alienated by her choices and their consequences. Remedy appears in every scene of the film; the viewer cannot see what she does not see. There is implicit uncertainty and tension regarding what is really happening versus what Remedy thinks is happening. Each session "episode" adheres to a different visual style that reflects both the fantasy dynamic of the session and Remedy's mental state at that point in the movie.
Obviously a viewer with a background in BDSM and kink – on either a lifestyle, professional, or habitual level – will likely have a different experience of REMEDY than someone with no familiarity. Some may view it as an anti-sex work polemic. But when things go wrong for Remedy, it is a product of the political and social environment that is stacked against sex workers, especially women, not the sex or the work itself. One wrote after viewing the trailer, "I can't imagine the vulnerability of being a woman, walking into a stranger's room, being bound, and completely at his mercy. Especially when he may be someone who is psychotic, or hates women, or… who knows?" Then imagine that the client knows that the law is on his side. The only thing protecting the worker is his conscience.
At the microscopic level, I believe that each element of this film reveals itself in binary – 1 for control, 0 for being controlled. Enough of these numbers in random patterns create a gray-scale from the black and white and ultimately reveal something much more complex than what could potentially be "Remedy, the story of a victim." She clearly has pride, and she clearly is strong. She is simply over her head in a pool that didn't have a shallow end to begin with.
REMEDY opens up a dialogue about the nature of sex-positive filmmaking. The film has (inadvertently) become an exhibit of sexual-political activism, and I hope my future films will do the same.
Excerpted from "Five Questions with REMEDY Writer/Director Cheyenne Picardo" by Lauren Wissot (Filmmaker Magazine)
Picardo: These days all corners of the media have been touched by the sex industry in some way, via memoirs, television subplots, reality shows, movies, exposes… The dominatrix is no longer a mysterious figure – at least not superficially. But I have noticed that most of these books, blogs, essays and programs focus on a very specific part of the commodified BDSM and fantasy industries – specifically the life and times of the Independent Pro-Domme.
These are tales of experts, of virtuosity, and female power. But what is missing is the stories of the house dommes, the women who fell into the industry by answering Craigslist ads for foot parties looking for some quick cash the summer after freshman year. The ones who were recruited because they were at the right place at the right time. The ones without kink backgrounds, or the ones who, like me, were "civilian" kinksters who practically stumbled into a house only to find that their preconceptions of the industry were quite different than the real thing. I wanted to tell the story of the women who weren't experts, who never made the cover of Vault, or who lacked the necessary boundaries to remain "unaffected" by the darkest fantasies of strangers. And I especially wanted to shed light on the professional submissive. If the commercial BDSM industry is a dark corner of the sex industry, then professional submission is the darkest corner of the darkest corner. It's often ignored and hardly anybody will admit to having done it. You're being paid, as a female, to be a slave for an hour. I wanted to not only come out as having done it, but to explain how my natural proclivities toward submission perhaps made me the "worst" candidate for the job. So, to sum up, what's out there are the stories from the experts, the gurus and the goddesses. I wanted to tell the other side.
Filmmaker: Were there any particular eye-opening revelations from your own personal experience that ended up onscreen?
Picardo: Remedy is intentionally presented as an episodic series of sessions, and I strive to create a subjective experience by proxy which invites you into this woman's progression from invitation, initiation, and education to her discovery that the job is too much for her – only her pride won't let her quit. Not until she has absolutely proven to herself beyond all doubt that professional BDSM is not her calling. In this respect, the journey is no different than a marriage or a dream job that begins promisingly and then sours. We fight to save it, even when we know that it's doomed. That part is universal. What is unique about working in a house of domination and submission, however, is that you are always, ALWAYS essentially in a service industry. When power exchange is commodified, the definitions of what is top and what is bottom bend and blur to a point that the keywords become just tokens. How much power does a dominatrix have once money changes hands? And what of the fact that she is not only answering to a client, but to a manager, and an owner to whom she must provide a cut? As a "habitual submissive" – I cringe at the word "lifestyle" unless Quentin Crisp says it – I found that the delicacy of maintaining "control" in a session, especially if I was supposed to play the part of a submissive, was fascinating. Was I ever a true dominant? Or was I always a submissive, even if they called me Mistress?
Filmmaker: What was production like? Where did you shoot? Did you use working dungeons or cast actual players from the scene?
Picardo: We shot 80% of the film in my parents' barn that had been converted from a horse stable into a recording studio in the 1990s. My father, Tommy West, who recorded the majority of the session dialogue, built the studio he called "Somewhere in New Jersey" as a haven for singer-songwriters after he had found success in the 1970s as a producer. (His credits include Jim Croce, Dion, Henry Gross, and Anne Murray, among others.) At least one of my actors froze up after he realized my father was someone for whom he had incredible respect. And I often froze up when I realized what spicy dialogue my father was forced to hear in the control room. Ironically, neither of my parents admitted having any clue that the film was autobiographical until well after shooting had wrapped.
I recreated the look of a sweatshop rebuilt as a low-rent dungeon by tacking foam core onto the wooden walls with a staple gun, and using a mixture of paint and road dust to create the look of plaster. The terracotta tile floors were covered with industrial carpet, and the majority of the furniture was whatever was lying around the house. (Hence quite a few "very" fancy lamps, if you look closely enough.) The hallway and lounge scenes were filmed at an office space in a building in the fashion district. We never used a working dungeon, although we did stumble upon the wifi network of one of them – but never discovered the precise location. It was hysterical to know that we were still in the neighborhood.
As for casting from the [fetish] scene, it will surprise many that Kira Davies, who plays Remedy, is "not" in the scene. And it's a testament to her acting ability that she was able to so completely capture the psyche of the submissive, especially the playfulness of the prideful masochist and the concept of subspace. As for the actors and crew, many were not strangers to the scene, or were bonafide kinksters, and in some cases people I would qualify as scene icons. But I will let them decide whether or not they choose to "out" themselves.
Filmmaker: Who and what are some of your influences? I was surprised to read in your director's statement that Steve Martin'sThe Jerk was a childhood inspiration. Also that you'd originally planned a career in criticism.
Picardo: I majored in film studies and creative writing at Columbia College not because I wanted to make films but because I wanted to, and this is a direct quote from my past, "know who to blame things on." I had already contributed to the film review sections of many local papers in New Jersey as a high school student. Once, my scathing review of the Jesus-saturated remake of Romeo + Juliet was actually read in full at a local Christian church – despite my being a 99% confirmed atheist. After graduating, having taken, willingly, three times the amount of film courses I needed to complete my degree, I somehow shifted gears and became a freelance editor and videographer. I never wanted to direct. I still don't. I prefer to sit in dark rooms for hours and not talk to anyone – a born editor. But directing seems to be working out for me.
For Remedy, I was most influenced by the work of David Cronenberg and Mike Leigh – Cronenberg for his mastery of subjective filmmaking and Leigh for his improvisational working method. I made the conscious decision to never deviate from Remedy's subjectivity. You hear what she hears, you see what she sees. Sometimes she sees clearly, sometimes she doesn't. But somehow, within that strict framework, I was also able to incorporate a tremendous amount of improvisation on the part of my actors. What do people in sessions really talk about? Well, often enough they just hold normal conversations. Sometimes they speak in cringe-worthy cliches. The point is not creating "spanking cues" or a fantasy script. The point is communication and exchange of power, and while one can negotiate that, it's nearly impossible to dictate a scene that rings true to what real sessions are like without allowing the actors freedom to explore.
But I would be completely irresponsible to not credit the writing of Jonathan Ames and Reverend Jen Miller, the films of Carl Dreyer and John Cameron Mitchell, David Lynch's dream-epic Inland Empire, and especially Lizzie Borden's groundbreaking day-in-the-life film portrait of a New York City prostitute Working Girls. These imaginative and often confessional artists show courage that has kept me motivated through the long, difficult years it's taken me to bring this film from script to screen.
As for The Jerk, I will only say I have two older brothers (11 and 12 years older, to be exact) and they played the Ted Turner TV edit of Steve Martin's classic comedy a few times for me before I could speak, only to discover that by the age of six I could recite it. My brothers and I still quote the film at least daily, I have a quasi-annual party commemorating it, and I have a tattoo of a thermos on my thigh. So yes, I like The Jerk. One cannot watch Godard all day.
In conclusion, I made Remedy because I had to make it. And I had to do it right. The film had to be true to the people of the scene, both inside and outside the pro realm. It had to show the good and the bad, without indicting either sex work or kink as a whole. A delicate balancing act, but I believe I was successful.
Filmmaker: So this is your first feature and the first release from your production company The One That Got Away. What's up next on your plate? Do you plan on producing other filmmakers' fetish and/or vanilla projects?
Picardo: I have a couple of ideas, one that branches into a different type of "confessional filmmaking" based on true stories of my very colorful friends and acquaintances, and another which focuses on deconstructing the screwball comedy. I'm hesitant to give more away than that. But before then, I plan to spend quite a lot of time going back to editing and filming other projects to which I'm less personally connected. I would love to get back into music, especially. But I never tire of capturing the cultural extremes. I spend many weekends filming freak shows, performance art, and the burlesque community. But if anyone asks for help with any project, vanilla or not, I would be happy to produce, edit, or simply lend another viewpoint. I joke that this is my Night of the Hunter, that like Charles Laughton, I'd give directing a try and then go back to my real job. But, if asked nicely…
Kira Davies astounds. The fact that this is a film populated by actors occasionally drifts away, largely because of Davies' portrayal. Remedy's introduction to BDSM is gradual, wading into an ocean of new experiences. The natural apprehension that accompanies the new is as apparent on Davies' face as it is the audience's. None of us are sure entirely where this is headed, but we cannot help but walk deeper, the water rising so gradually that once we have become submerged it is unwittingly. There is a quiet charm in Remedy's very existence that ingratiates her to us. We care for Remedy. We yearn for her success. We fear for her safety. Without Davies, this would not come so easily.
Tackling the day-to-day grind of sex work means walking a really narrow line, and for the most part, director Cheyenne Picardo navigates it deftly. It's not that we never see professional domination portrayed in the media. It's that we never see it done well.
The Film is by no means a litany of horrors. It shows the positive moments and even the mundane ones. This is working in a house dungeon, in all of its awkward, bizarre, horrifying, hilarious, heart-wrenching glory. This is also the story of entering, and the story of leaving.
The [director of Fifty Shades of Grey] screwed up by taking out the part of the sex that did excite Ana, and instead leaving in a few minutes of sterile, subclinical kinky sex. He gets what he wants and she gets what she can tolerate. American audiences are, sadly, used to that. If it is indeed the ratings system that leaves a woman's explicit sexual pleasure on the cutting room floor — but will emphasize a scene of pain devoid of pleasure, sexual or otherwise — that's a fucking problem.
One of the questions Picardo keeps getting is whether she's gotten any backlash from fellow sex workers for her film. It's not an unreasonable question: A lot of media created by sex workers for public consumption treads gently around such issues for fear of giving ammunition to those who want their work to stay illegal and stigmatized. But Picardo says the backlash hasn't come. "I've gotten no negative feedback from a sex worker that didn't ultimately boil down to 'This reminded me of all the things that I wanted to forget,'" she says.
Her autobiographically tinged drama is a world apart from E.L. James's conservative hokum.
These days in which the PorNo! campaign is eagerly exhumed while the human rights of sex workers are trampled with enthusiastic self-righteousnessness, it's an important point. Sex work as a service-industry profession, with some highlights and an (in no way glossed-over) shadow side as well, but not a tragedy overshadowing one's entire biography—that's the story Picardo tells in REMEDY with the full weight of lived experience.
In theory, Picardo could potentially delve into a taboo only superficially penetrated by the pornographic industry and, momentarily, captured in Bored to Death's "Escape from the Dungeon."
REMEDY tells of the emotional journey of the leading woman in a seductive low-budget indie look, that reminds a bit of cinema verité and the style of Wong Kar-Wai… but is in any case a far cry from high-gloss productions like EYES WIDE SHUT.
REMEDY is precisely the type of film we exist for, and it feels very fitting to have it open our milestone, tenth season.
When you go in to watch a film with a BDSM theme and the most intense, captivating experience you'll discover is trying to figure out what is going on in the dom's head —don't focus on the sex, focus on the mind.
REMEDY tells of an excess of intensity in the BDSM sessions, something that can not be simply shut off in daily life.
It's by turns funny, scary, seductive, thrilling and thought-provoking.
It's not a porn film, it's not even very sexual, it's more about the power relationships and how to manage working with clients and their fantasies…this film doesn't judge, it offers an insight into this taboo world and makes us think really hard about what we would do in that situation.
Remedy is authentic, honest, different, mundane and surprising and provides an insight into the professional world of BDSM that we have not seen before.
Directors' Choice Best Feature (Boston Underground Film Festival 2015, Boston)
Nominated Best International Director (Female Eye Film Festival 2014, Toronto)
Audience Choice Best Narrative Feature (CineKink 2013, New York)
Best Poster, Best Song (Fetisch Film Festival 2013, Kiel, Germany)
Official Selection (Sex Worker Film & Arts Festival 2015, San Francisco)
Official Selection (La Fete du Slip 2014, Lausanne, Switzerland)
Official Selection (Nachtschatten BDSM/Fetish Film Festival 2014, Munich)
Official Selection (BDSM Culture Fetish Film Festival 2014, Budapest)
Official Selection (PopPorn Festival 2014, Brazil)
Official Selection (The Good For Her Sex & the Erotic Film Festival 2014, Toronto)
Official Selection (Fetisch Film Festival World Tour 2014, London, Paris, Rotterdam, Tokyo)
Official Selection (Seattle Erotic Arts Festival 2013, Seattle)
Official Selection (PopPorn Film Festival 2013, Berlin)
ARE ALL CLIENTS BASED ON REAL PEOPLE?
Yes. All of the clients are based on real people, but I have done a lot to alter the overall look or age of the specific characters. (I'm sure every NYC domme knows that the character who I call "Marathon Man" is not a sexy, forty-something Scotsman, and that he has a very different local scene name.) The employees of the dungeon, however, are not based on real people. They are inspired by the women I worked with, but I had no intention of caricaturing anyone specifically. I drew those characters according to patterns and tropes I observed in the industry, emphasizing good and bad traits often for dramatic effect. For example, the Manager character is a blend of the worst traits of any dungeon authority figure I either observed or was told about by another domme, but she is not intended to represent any one person. Luckily, no one quite that sinister ever booked me a session.
IS REMEDY AN ANTI-SEXWORK POLEMIC?
I can see how that read is possible, and it's part of the reason that I chose to release the film under my real name and also make it clear in post-film discussions that I am in no way opposed to sex work, even if I'm slow to get involved in any political movement.
Because I created the film as a sort of exorcism of self-degradation. Before I wrote the script, I had assumed that the reason my trajectory as a pro-switch had gone so poorly was because something was wrong with ME. "Research" through memoirs of independent Dommes confirmed that I must have been terrible at it because I didn't have a closet full of Prada bags. It was only after the film was completed that I realized that the problem was not me, not kinky sex, and not the work. And, despite what some people might think, I never thought the sex or the work was the problem. I was *never* ashamed of having done sex work.
The problem was, in this political and social climate, with sex work being stigmatized and under the best of circumstances inhabiting a grey area that is subject to legal whim half the time, the deck was and is stacked against workers. I have personal pride and competitive issues, that tendency so common (especially in subs) to never actually admit that something is too much for me until I, sometimes literally, break in two.
Working in a house tickled these drives something ferocious. I believe that if everything had gone well, if most clients were good people, if everyone in a house had the workers' health and well-being in mind, and (most importantly) if everyone involved from owner to worker to client was aware that the law had workers' backs, I would *never* have left. The work is fucking interesting, and anyone who knows me is aware of how much I value a personal arsenal of good stories.
I started making this film so that I could work through my past in a way far slower and more expensive than therapy, but also so that other people who had similar experiences wouldn't feel alone or marginalized or defective. If my story *doesn't* reflect other workers' experiences, I urge anyone — and I mean anyone — with a story to find some way to put it out there. I never wanted REMEDY to be the last word, but rather to be the start of a long conversation.
HOW GRAPHIC IS REMEDY? WHAT RATING WOULD IT GET?
This depends on your definition of graphic. There is nudity, both real and implied. And the movie is full of sex, but no one gets past "first base." (For those of you who have not heard of this term, the Urban Dictionary defines "first base" as: "In relationship/sexual terminology, this is the Stage in dating where the couple kisses, or makes out.") However, there is no voyeuristic lingering on nudity — in other words, it exists only to further the storyline and not for nudity's sake. This last distinction is the only reason I don't actually consider REMEDY a pornographic or erotic film, despite the fact that it has screened at more so-called erotic film festivals than so-called mainstream festivals. It isn't the primary intention of the film to elicit a sexual response from the viewer… but everything has side effects. I'm fine with that. 🙂 As for rating, who knows with the MPAA. (For more information see This Film Is Not Yet Rated, available on Netflix.) American review boards have a lot of trouble with the idea of people enjoying themselves sexually, so I wouldn't doubt that someone would want to slap it with an NC17 rating. In Europe, I think it would be the violent content that would raise eyebrows. Interesting, that. With REMEDY, you feel a lot more than you see. So nothing really gets "explicit" anywhere but in your imagination. As REMEDY heads toward its first distribution deal — more on that when ink meets paper — I'm sure I'll have to deal with ratings quite a bit in the near future.
WHAT MEDIA INFORMED YOUR KNOWLEDGE OF BDSM?
From 2000 until now, I've been a prolific videographer of Freak Culture: burlesque, circus, fire, dance, and extreme fetish performers. These artists inspired me to create a narrative based on my own experience in a fetish subculture. In other words, I wanted to turn the camera on myself.
As far as my media influences, I was a film studies major at Columbia University and I was particularly attracted to the work of Carl Dreyer (Passion of Joan of Arc, Vampyr) and the German Expressionists. The films featured a lot of subjective explorations of torture and violent sexual imagery. The more modern filmmakers Kubrick, Cronenberg, and Lynch, devote themselves to these themes. Cronenberg's Videodrome was especially intriguing — the character Nikki Brand is absolutely driven to experience the furthest fringes of masochism. Lynch's Blue Velvet and Inland Empire were terrifying and fascinating looks into the nature of power exchange, manipulation, and fetishism.
But I found realistic portrayals of kink in non-pornographic film a bit troubling. Even the best examples draw problematic correlations. Secretary, while nailing the pleasures of being a bottom, associates masochism and self-mutiliation and strays into the surreal. Quills identifies the kinky with the crazy. A Dangerous Method corrupts the relationship between teacher and student. However, these films contain stunning examples of how intertwining sex and pain can be intensely erotic and enjoyable — even theraputic.
Oddly enough, the bright shining examples of sex-positive kink have appeared in bizarre places. Sick – The Life And Death Of Super Masochist Bob Flanagan is a documentary of how a man with cystic fibrosis is able to reclaim control of his life and is sexuality through extreme acts of masochisism, at his own hands and at those of others. Henry and June honestly may be the best existing example of self-conscious and sensitive exploration of this subject matter.
All of these films influenced me heavily.
ARE YOU WORRIED THAT PEOPLE WILL MISINTERPRET YOUR FILM?
I'm TERRIFIED that people will misinterpret the film, But I feel it is the risky part of making art. Once you've created something and released it into the world, really the interpretation is out of your hands. Sure, by attaching my legal name to the project, I'm standing behind my work in a way that perhaps I couldn't do if I either used a pseudonym or talked about my story in the third person. But I created an immersive, subjective film. I deliberately invite viewers to put themselves wholly into my main character. If you come to the narrative with notions that sex work leads to victimhood, then I almost guarantee you will walk away from the film believing that REMEDY is the story of a victim. If you believe that sex work is like any other job where there are good days and bad days, where the risk is really due to an unsafe legal and political environment versus there being any thing "wrong" with the work itself, then you will see the film as supporting this perspective.
Here's the thing — and this is a bit of a confession here — when I started making the film, I was convinced the reason I had a less than stellar experience working in a dungeon was that I was bad at it! (I never ever thought that the job or BDSM was the "problem," by the way. I never judged the work or my coworkers. Only myself, and very harshly.) I would have agreed with the victim narrative because I was actively victim blaming myself. We were halfway through filming — specifically The Businessman scene — when I figured out what really made the job ultimately unsustainable for me, and that it wasn't my stupidity or naïveté.
Long story short, I started the process a victim and ended it an activist.
TECHNICAL SPECS
USA 2013, Color
Runtime: 2 hr (120 min)
Sound Mix: Stereo, 5.1
Aspect Ratio: 16:9 HD
Camera: Sony PMW-EX3
Laboratory: DeLuxe, Nice Dissolve
Negative Format: Video (1080p24)
Language: English
Subtitles: German, French, Portuguese (Brazil), Hungarian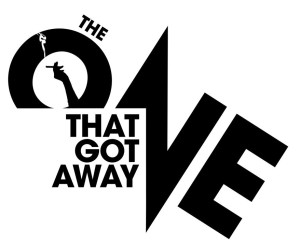 © 2018 The One That Got Away LLC